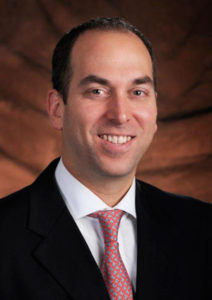 Teacher of Honour of the 26th International Course in Modern Rhinoplasty techniques will be Oren Friedman, MD, Director of Facial Plastic Surgery, Penn Medicine.
As one of only a select number of surgeons in the United States board certified in both facial plastic surgery and Otolaryngology-head and neck surgery, Dr. Oren Friedman is uniquely qualified to care for individuals requiring facial cosmetic or reconstructive surgery.
Prior to joining Penn Medicine where Dr. Friedman currently serves as Director of Facial Plastic Surgery, Dr. Friedman served as Director of Facial Plastic and Reconstructive Surgery at the Mayo Clinic in Rochester, Minnesota, where he developed and perfected many of the surgical techniques used by facial plastic and reconstructive surgeons today. He completed his fellowship in facial plastic and reconstructive surgery at Oregon Health and Sciences University, a residency in otorhinolaryngology-head and neck surgery at Thomas Jefferson University Hospital- which included specialized training in cosmetic and reconstructive facial surgery- and earned his medical degree from Thomas Jefferson University.
Dr. Friedman has received numerous awards including being consistently recognized as "Top Doc" by U.S. News & World Report and by the Philadelphia magazine, and is a member of the American Academy of Facial Plastic Reconstructive Surgery where he serves on a number of committees and is active in meeting planning.