Fresh frozen cadaver dissection is an important teaching tool and a unique opportunity to gain knowledge of the surgical anatomy and to practice surgical techniques in modern rhinoplasty. A full color dissection manual and supervised hands-on experience is available. The dissection manual consists of a basic and a advanced part, each of which takes two to three hours of practice.
Instruments of the highest quality will be available for each participant (NT-instruments).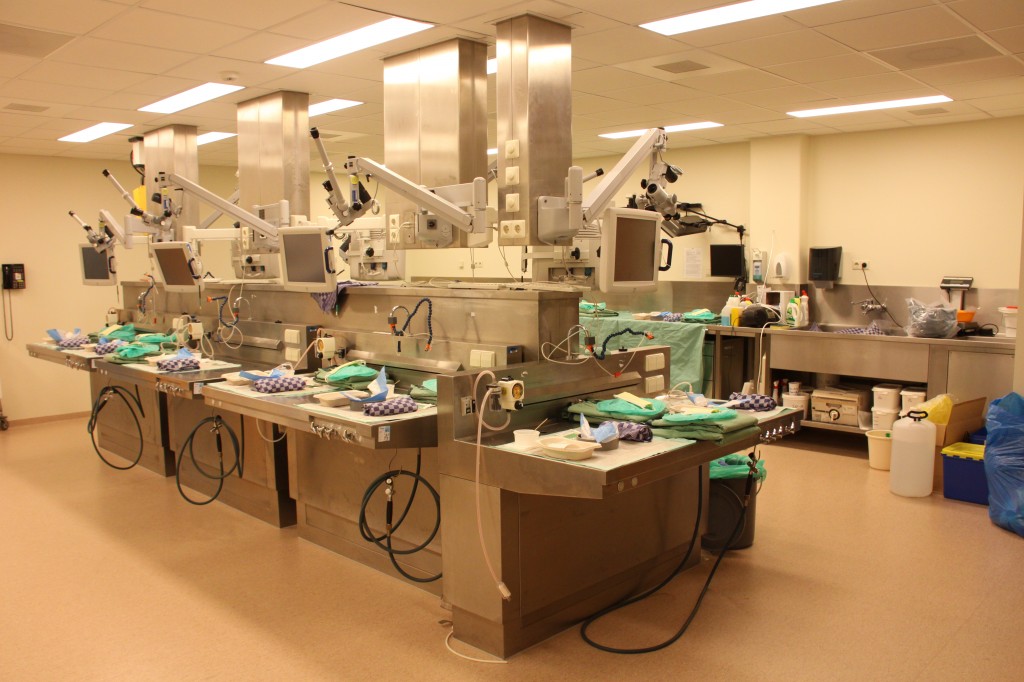 Dissection Lab at The AMC Amsterdam
BASIC PART
– Conchal graft harvesting (postauricular approach)
– Approaches to the tip
– Non-delivery
– Delivery
– External
– Osseocartilaginous vault surgery
– Hump resection
– Micro-osteotomy
ADVANCED PART
– Septal cartilage harvesting
– Spreader grafts
– Columellar strut
– Shield graft
– Tip suturing techniques
– Interdomal suturing
– Transdomal suturing
– Lateral crural steal suture technique
– Alar base wedge resection
– Alar flair reduction
– Nostril size reduction
– Combination
– Auricular composite graft
– Partial
– Complete
View Fresh Frozen Cadaver Dissection.
View The Impressions Page.