---
Registration for the 24th course is no longer possible. For information please send an email to Margalith van Huiden.
---
Tuition Fee
1. Complete course, with dissection
October 25, 26, 27, 2017 (Limited number of participants)
Specialists EURO 1475 | Residents EURO 1175
2. Complete course, no dissection
October 25, 26, 27, 2017
Specialists EURO 875 | Residents EURO 575
Course Dinner EURO 75 per person.
10% reduction of the fee for complete course for EAFPS and/or ERS members (not for dinner)
Payment
By direct credit transfer, only after confirmation of participation, in Euro in full to ensure no commission fees or bank charges are deducted. The payment should be clearly identified with your name and the name of this course.
Cheques and credit cards are not accepted.
Please mention also IBANnr and BICnr.
ABN-AMRO Amsterdam
Name of the account: St. Aero
IBAN NL52ABNA0451037596
BIC: ABNANL2A
Registration will be closed September 15th, 2017. Cancellation costs 50% before September 15th, and 100% after September 15th, 2017.
More information by contacting Margalith van Huiden m.b.vanhuiden@amc.uva.nl or Fax 00 31 20 566 95 73.
Academic Medical Center of the University of Amsterdam
The Netherlands. Or use the Contact Form.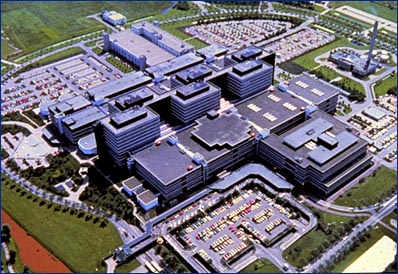 VENUE
Academic Medical Center of the University of Amsterdam (AMC). Lecture hall 5. Meibergdreef 9, 1105 AZ Amsterdam, The Netherlands.
How to reach the AMC by public transport
Metro: disembark at metro terminal Holendrecht (direction Gein)
54 from Amsterdam Central Station
(via terminals Amstel and Bijlmer Arena)
50 from Isolatorweg
(via terminals Sloterdijk, RAI and Bijlmer Arena)
Train: disembark at NS train station Holendrecht.
More Route-information AMC in English (pdf)
LINKS
Academic Medical Center of the University of Amsterdam
European Academy of Facial Plastic Surgery (EAFPS)
American Academy of Facial Plastic and Reconstructive Surgery (AAFPRS)
International Federation of Facial Plastic Surgery Societies (IFFPSS)